Hello there! Thanks for thinking I'm interesting enough to check up on. If you've come this far, I encourage you to say hello before you leave :)

My name is Yixin Zou (pronounced "Yee-Shin Zoh"). I am a PhD Candidate at University of Michigan, School of Information advised by Florian Schaub. I am part of the Security and Privacy Interaction (SPI) Lab, the Michigan Interactive and Social Computing (MISC) group, and the Center for Ethics, Society, and Computing (ESC). I also work closely with the Usable Privacy Policy Project team at Carnegie Mellon University, the GWUSEC Lab at George Washington University, and a New York City-based research team that studies computer security and privacy issues for survivors of intimate partner violence (IPV).

My research is broadly about usable security and privacy. I study factors that prevent people from adopting security and privacy protective measures, as well as the unique threat models and safety needs of at-risk populations (e.g., survivors of intimate partner violence and older adults). Based on such knowledge, I develop human-centered solutions that combine technology, policy, and education to help people protect themselves from perceived risks. My research has been published at top HCI and security venues including CHI, CSCW, and USENIX Security. I'm also interested in making my research relevant to policymakers: I've been an invited speaker at the US Federal Trade Commission's annual PrivacyCon, and a series of work with my CMU collaborators has directly influenced the California Consumer Privacy Act's rulemaking process.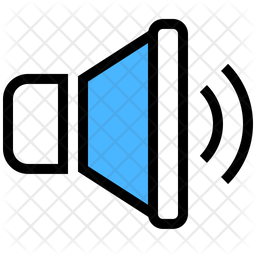 I am on the job market in 2021-2022, open to both tenure-track faculty positions and industry research-focused positions. If you have or know any opening in HCI, security/privacy, or adjacent areas, I'd love to get in touch! Here are my [Curriculum Vitae] [Research Statement] [Teaching Statement] [Diversity Statement].
Selected Honors and Awards
Annual Privacy Papers for Policymakers Award: Student Paper Honorable Mention, Future of Privacy Forum (2021)
Best Paper Honorable Mention, ACM Conference on Human Factors in Computing Systems (2019, 2020)
Facebook Fellowship Finalist (2020, 2021)
NortonLifeLock Research Group Graduate Fellowship (2019)
Distinguished Paper Award, Symposium on Usable Privacy and Security (2018)
Updates
Jan 2022 I led a series of online self-defense workshops to raise public awareness of privacy and data protection as part of the Privacy@Michigan event.
Nov 2021 I co-presented our research on data breaches and opportunities for policy interventions at an internal seminar held by the US Federal Trade Commission.
Aug 2021 I presented two papers at USENIX Security 2021: one on consumer reactions to real-world data breaches affecting them, the other on the role of computer security customer support in helping survivors of intimate partner violence.
May 2021 - I passed my dissertation proposal defense! Many thanks to my committee members: Florian Schaub (Chair), Alessandro Acquisti, Denise Anthony, Adam Aviv, and Tawanna Dillahunt.